Education Center
septiembre 25, 2020
2021-09-16 4:13
Education Center
Construye una Increíble Experiencia de aprendizaje
Register for A Free Account
To Access To 1200+ Online Courses
¡Bienvenido al desarrollo de realidad virtual! Esta ruta de aprendizaje …
What you'll learn
Desarrollo de realidad virtual para principiantes
Despliegue proyectos de realidad virtual en pantallas montadas en la cabeza (HMD) compatibles con Unity.
Desarrolla una aplicación de realidad virtual que demuestre las interacciones comunes utilizando el kit de herramientas de interacción XR de Unity.
Diseño de realidad virtual para principiantes
Evaluar una experiencia de realidad virtual propuesta para sugerir formas de mejorarla.
Decidir a qué hardware XR apuntar, dados los objetivos de un proyecto en particular.
Desarrollo intermedio de realidad virtual
Programe interacciones de realidad virtual personalizadas para cumplir con los requisitos de un resumen del proyecto.
Optimizar el rendimiento de una aplicación para cumplir con los requisitos de velocidad de fotogramas de los auriculares.
Upcoming Education Events
Where people find all events that they may want to involve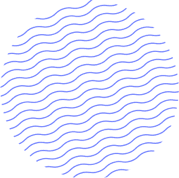 Great quality!
I wanted to place a review since their support helped me within a day or so, which is nice! Thanks and 5 stars!

Oliver Beddows
/ Designer, Manchester
Code Quality
ThemeMove deserves 5 star for theme's features, design quality, flexibility, and support service!

Madley Pondor
/ Reporter, San Diego
Customer Support
Very good and fast support during the week. They know what you need, exactly when you need it.

Mina Hollace
/ Reporter, London
Awesome Design
This is the great theme I've ever purchased. The education concept is stunning. Thanks for bringing EduMall to life.

Luvic Dubble
/ Designer, Manchester
We Collaborate With 190+ Leading Universities And Companies